Advertisements often convince us that with each sip of tea, we are consuming the goodness of medicinal herbs, and the best things this world has to offer. However, there is a stark contrast in what we see in advertisements and reality, owing to the practice of tea adulteration. Playwright Arthur Wing Pinero once said, "Where there's tea there's hope". The question is, how hopeful can we as consumers be when it comes to holding a safe, unadulterated cup of tea in our hands?
The Benefits of Tea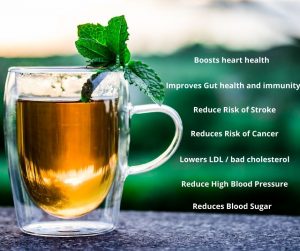 Moderate amount of tea is quite beneficial for one's health since studies have shown that tea's high level of flavonoids and antioxidants can lower one's risk of heart disease. Tea is also associated with lowering cholesterol and improving blood vessel function.
Other studies have shown teas can help protect your teeth and even stave off cancer. At the very least, drinking tea is a flavorful way of getting enough fluid into your body each day.
All non-herbal teas are made from the leaves of the Camellia sinensis plant. The amount of time the leaves are processed determines whether you end up with a green, black or oolong tea.
The green teas are the least processed and tend to have the highest amounts of polyphenols, and the only type that contain the polyphenol, catechin, which is why many studies have been done using only green teas. Certain herbal teas are known for their medicinal values, including soothing the digestive system.
From left to right: Green tea (Bancha from Japan), Yellow tea (Kekecha from China), Oolong tea (Kwai flower from China) and Black tea (Assam Sonipur Bio FOP from India)